Seasonal Superstars
What's the magic of mulled wine? It's the enticing aroma and warm, comforting, familiar flavors. It's the satisfaction of cozying up with a steaming mug. It's the anticipation of a holiday tradition. It's the joy of giving it as a gift. With mulled wine, the magic is in the experience.
Spiced Apple
Chaddsford Winery is pleased to offer Spiced Apple as a premium, ready-to-drink, mulled wine: just open, heat, and enjoy. From the heavenly aroma to the soothing familiar flavor it's a real crowd pleaser. Suggested sales season from August - November.
Spec Sheet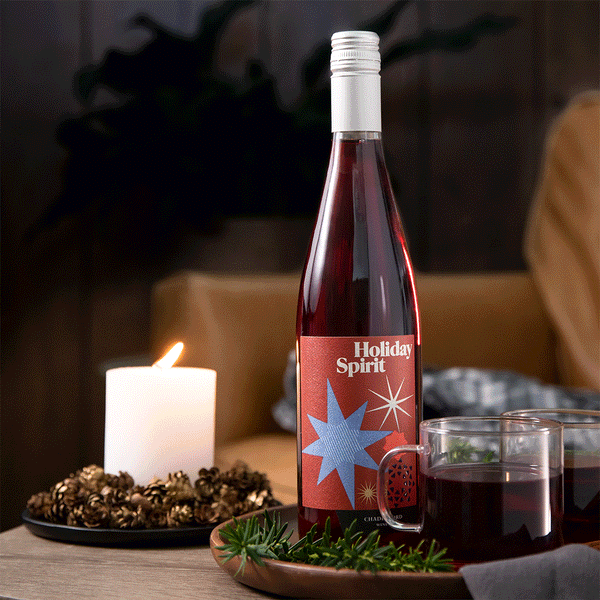 Holiday Spirit
Get in the spirit of the season with Chaddsford's sweet red spiced "glühwein" showcasing flavors of cinnamon and clove. A tradition reminiscent of European markets, enjoy a mug of this wine gently warmed for the ultimate holiday treat. Suggested sales season from November - January.
Spec Sheet
Frequently Asked Questions
We are proud to be listed in several prominent retail outlets, including: GIANT Food Stores, Wegmans, Fine Wine & Good Spirits, Walmart, and Total Wine & More.
For 750ml, we recommend a price point of ~$13.
For 1.5 L, we recommend a price point of ~$18.
Competitive case pricing is offered across all markets, along with quantity discounts for bulk orders and pallet drops. Please contact the distributor for your market to obtain exact pricing.
Domestic production, high-end packaging, printed case boxes for 750ml format, and value-added marketing collateral (bottleneckers, shelf talkers) are standard features.
Contact us here to learn more about our collection.
Choosing a selection results in a full page refresh.